 The Band-Its
The Jazz Band-Its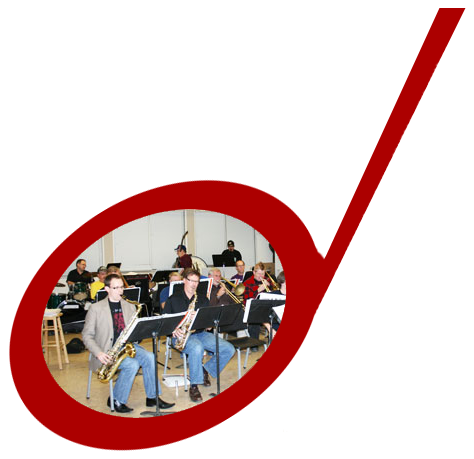 Practice is
now at
wesley united church
on 3913
hillsdale ST.
regina
THE BAND-ITS
The Band-Its is an independent adult community band organization of about 40 members that is registered as a non-profit organization. It operates both a concert band and a jazz band.
The Band-Its brings the joy of music to the Regina community. The Band-Its provide the opportunity for young adults to continue their musical interests and for more mature adults to either learn or continue to develop their musical skills in an atmosphere of encouragement and friendship.
The Band-Its have a busy schedule of performances at concerts, churches, malls, and senior citizen's complexes, and at festivals where they consistently receive "superior" ratings. We are supported by the City of Regina Arts Commission, Saskatchewan Lotteries and the Saskatchewan Band Association.
The Band-Its, have a large repertoire and can provide music for any occasion. Share the musical experience with this "show stealing" group.
The Band-Its concert band is directed by Yvonne Redant.