Jessop's Virtual Gallery click on the above image to enter
Gerald and Margaret Jessop Biographies
I was born in Ponteix, Saskatchewan in 1947. My public school years were in Yorkton, Saskatchewan; B.F.A. Degree in Winnipeg, Manitoba and M.F.A. in Regina, Saskatchewan in 1977. Employment consisted of two years as Community Artist in Weyburn, Sk.; three years as Supervisor of the Enriched Art Program for the Division of Continuing Education in Calgary, Alberta.; Summer Session Lecturer in Art Education at the University of Calgary in 1975; Teaching Assistant at the University of Regina in 1976 and 1977; Director/Curator Moose Jaw Art Museum from 1977 thru 1989; Director/Curator Kelowna Art Gallery, 1989 to December 1994. In these situations I was actively involved as a juror, an art advisor for government and an executive board member on art and museum associations. In Kelowna I was on the Public Art committee for the City and the Healing Arts executive for the Okanagan. From 1996 to 2006 I worked as an Art and Tai Chi Chuan Instructor in Kelowna utilizing 28 years of experience in both areas, and managed a Bed and Breakfast as well to bring in additional income. In May of 2006, Marge and I moved to Buena Vista, Saskatchewan, where I pursue my life long career of painting.
Statements on my Art
Richard Reid, Curator of the Grand Forks Art Gallery, stated in their gallery exhibition brochure of September 1999:

"Jessop's paintings are rapidly executed, heavily impastoed surfaces that capture an immediacy in the spirit of his subject."

Marie Leduc, Art Historian at Malsapina University College in Nanaimo, stated in the Summer 1977 issue of Artichoke Magazine:

"Barely touching down on the canvas, the more opaque brushstrokes create a movement which, like a memory, is rich but only transitory. .... Jessops paintings are not only of land and figure, but images that make us question how we see. The fleeting, broken, almost abstract method of painting that Jessop employs recalls the visual experimentations of the Impressionists."
Statement by the Artist
I am currently using recreational subject matter to set up a relaxing and stimulating viewing experience. I have painted the figure from my beginning days as a professional painter in the early 1970's, finding the figure to be communicative, erotic, and sensuous..

In the formal aspects of painting, I use colour in an intuitive way, imagining colour in the many tones of nature. In a somewhat automatic way of applying paint, I rely on randomness, spontaneity and accident to add to the viewers experience of the process in the work. This way of using colour and fragmenting of shape can be seen in the work of the Post Impressionists, whom I have always admired. I have been an advocate of "more is more" as seen in the movement created by paint strokes , which pick you up and send the eye on an interesting journey
Selected Exhibitions
| | |
| --- | --- |
| 1972, January | "Jessop, Weins and Woolard", Dunlop Art Gallery, Regina, S.K. |
| 1972, April | Saskatchewan Artists Exhibition, Dunlop Art Gallery, Regina, S.K. |
| 1972, December | "Sutherland and Jessop" Alberta College of Art Galllery, Calgary, Alta. |
| 1975, March | One Man. Little Gallery, University of Calgary Faculty Gallery |
| 1976, June | The Mid Western, Juried travelling exhibition, Winnipeg Art Gallery.Mn. |
| 1979,November | Phoenix Group Show, Cardigan Milne Gallery, Winnipeg, Mn. |
| 1980,September | Allan Mckay, juror, Saskatchewan Open, juried biennial |
| 1986,September | Joyce Hall, juror, Mendel Art Gallery |
| 1988,June | Greg Curnoe, juror Saskatoon, S.K. |
| 1981,November | "Jessop and Tse", Rosemont Art Gallery, Regina, S.K. |
| 1983,April | Juried Western, Avant Garde Gallery, Calgary, Alta. |
| 1984.May | "Jessop/Escanlar", Rosemont Art Gallery, Regina, SK. |
| 1991,March | "Jessop and Reid/Figures",Richmond Art Gallery, Richmond, B.C. |
| 1991,December | "Integrated Spaces", One Man, Moose Jaw Art Museum |
| 1996,June.August | "Personalizing Imagery;Paintings by Gerald Jessop" Arts Alliance Public Gallery, Courtenay, B.C. Nanaimo Art Gallery and Exhibition Centre, Nanaimo, B.C |
| 1999, September | One Man, "Kelowna Plates: Landscape Mandalas, Grand Forks Art Gallery. B.C. |
2007, June and July "The Beach" Cathedral Village Freehouse Restaurant, Regina Art Gallery, Regina, Sk.
2008, February and March "Beaches" Elsie Scherle Gallery, Last Mountain Cultural Centre, Regina Beach, Sk.
2012, September "Regina Beach Remembered" Elsie Scherle Gallery
1994 to 2008 Barn Gallery, Oyama, B.C.
2006 to 2013 McIntyre Gallery, Regina, Sk.
2010 to present Saskatchewan Network for Art Collecting
2012 to present Scott Nicholson Fine Art
Works are in the collections of:
| | |
| --- | --- |
| Mendel Art Gallery | Saskatchewan Arts Board |
| University of Regina | Moose Jaw Art Museum |
| Kelowna General Hospital | Holiday Park Resort |
Last Mountain Lake Cultural Centre Regina Beach Yacht Club

Regina Beach Golf Course Gordon Smith Collection
Margaret Jessop
Biography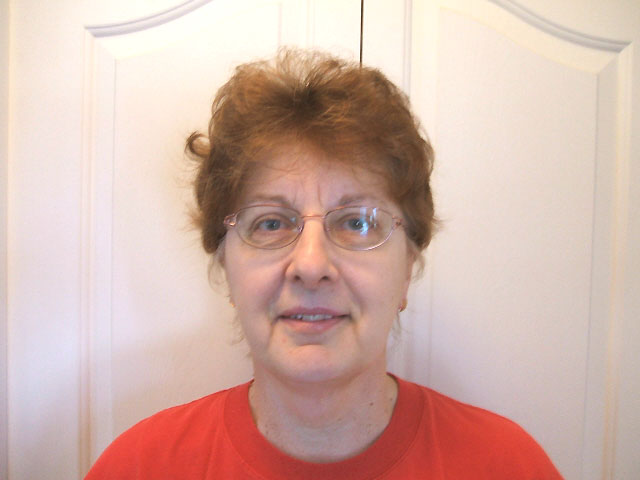 I was born and raised in Northern Manitoba where I developed an early appreciation for the woods and images in nature. Weekly fishing trips with my family allowed plenty of time for study and reflection on subjects in the wild. Upon receiving my Bachelor of Education from the University of Calgary and moving to southern Saskatchewan for fourteen years, the images for my tapestry weavings and paintings became very flat with suggestions of hills in the background. For the past eleven years, I have lived in Kelowna and concentrated on the strikingly beautiful shapes of the hills, valleys, lakes and streams in this area. My interpretations of the photographs my husband and I take on our hiking outings are meaningful and real experiences. The imagery leans more towards the abstract and allows for strong impressions of shapes in nature. I believe that my appreciation for this environment really ties us to this area.
Curriculum Vitae
EDUCATION AND TRAINING

Bachelor of Education - University of Calgary, 1972: extra Fine Arts Courses in clay and painting
Fine Art Courses - University of Saskatchewan, 1971
Educational Tours of Tapestry Methods - a. Les Gobelins, Paris b. San Francisco Tapestry Workshop
Tapestry Workshops in Saskatoon with Deborah Forbes

EXHIBITION HISTORY

1975 - Biennial Show - Dunlop Gallery, Regina Public Library
1981- Sask. Teacher's Federation Purchase/Juried Competition - Saskatoon
1984-Saskatoon Weaver's Guild Juried Show - Saskatoon Public Library
1986- Botswana/Saskatchewan Tapestry Tour (CUSO)
1987- "Dimensions 87"- Saskatchewan Tour- Sask. Craft Council Show
1988-89- Ponderosa Weavers Guild/Argentinian Textiles- Kelowna Art Gallery
1991- "Hang the Okanagan" - City Hall Branch, Kelowna Art Gallery, B.C.
1992- "Okanagan Open"- Juried by Nancy Tousley ,Kelowna Art Gallery
1993- Two Man showing, Station House Gallery, Williams Lake, B.C.
1993-l994- "Objects and Images", Honorable Mention, Penticton and Kelowna
1994- One Man Show, Grand Forks Art Gallery, Grand Forks, B.C.
1994- One Man Show, National Exhibition Centre, Castlegar, B.C.
1996- Two Man Show, Winn Art Gallery, Summerland, B.C.
1997 - Two Man Show, Richmond Art Gallery, Vancouver, B.C.
1998 - One Man Show, Kelowna Community Theatre
l999 - Winner at OMRAC Regional Show, Kelowna, B.C.
2000- Two Man Show, Station House Gallery, Williams Lake, B.C.
2000- One Man Show, Kelowna Community Theatre
2001 -Kelowna Public Library, Kelowna Arts Council
2002- The Verve Gallery, Kelowna
2003- KADAC - Kelowna and District Arts Council Art Space
2004 - present - The Barn Gallery, Kelowna
2006 - OSAC (Sask. Arts Council) successful in adjudicated show, Weyburn
2006 - "Inspired by the Qu'Appelle", Lumsden
2006 - present: McIntyre Gallery, Regina, Sk.
2007 - Cathedral Freehouse Restaurant, Regina Art Gallery
2008 - "Trees" Moose Jaw Cultural Centre, Moose Jaw, Sk.
2013 - One Man Show, Elsie Scherle Gallery, Regina Beach Cultural Centre.
2014 - Out of The Box, Regina Art Gallery

(summarized from thirty-five showings)