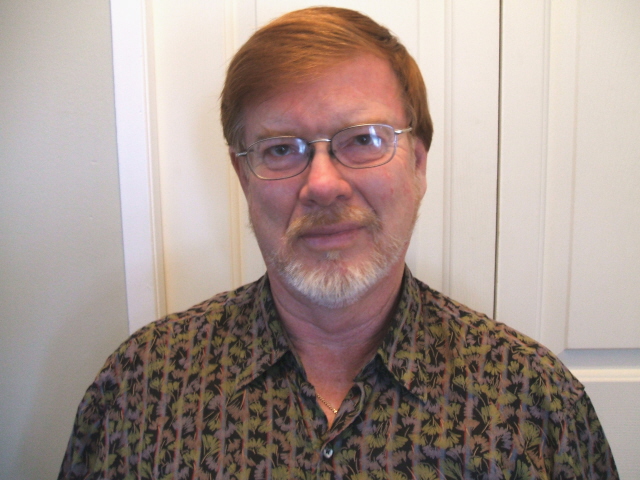 I was born in Ponteix, Saskatchewan in 1947. My public school years were in Yorkton, Saskatchewan; B.F.A. Degree in Winnipeg, Manitoba and M.F.A. in Regina, Saskatchewan in 1977. Employment consisted of two years as Community Artist in Weyburn, Sk.; three years as Supervisor of the Enriched Art Program for the Division of Continuing Education in Calgary, Alberta.; Summer Session Lecturer in Art Education at the University of Calgary in 1975; Teaching Assistant at the University of Regina in 1976 and 1977; Director/Curator Moose Jaw Art Museum from 1977 thru 1989; Director/Curator Kelowna Art Gallery, 1989 to December 1994. In these situations I was actively involved as a juror, an art advisor for government and an executive board member on art and museum associations. In Kelowna I was on the Public Art committee for the City and the Healing Arts executive for the Okanagan. From 1996 to 2006 I worked as an Art and Tai Chi Chuan Instructor in Kelowna utilizing 28 years of experience in both areas, and managed a Bed and Breakfast as well to bring in additional income. In May of 2006, Marge and I moved to Buena Vista, Saskatchewan,where I teach Tai Chi Chuan and pursue my life long career of art making
Statements on my Art
Richard Reid, Curator of the Grand Forks Art Gallery, stated in their gallery exhibition brochure of September 1999:

"Jessop's paintings are rapidly executed, heavily impastoed surfaces that capture an immediacy in the spirit of his subject."

Marie Leduc, Art Historian at Malsapina University College in Nanaimo, stated in the Summer 1977 issue of Artichoke Magazine:

"Barely touching down on the canvas, the more opaque brushstrokes create a movement which, like a memory, is rich but only transitory. .... Jessops paintings are not only of land and figure, but images that make us question how we see. The fleeting, broken, almost abstract method of painting that Jessop employs recalls the visual experimentations of the Impressionists."
Statement by the Artist
I am currently using recreational subject matter to set up a relaxing and stimulating viewing experience. I have painted the figure from my beginning days as a professional painter in the early 1970's, finding the figure to be communicative, erotic, and sensuous..

In the formal aspects of painting, I use colour in an intuitive way, imagining colour in the many tones of nature. In a somewhat automatic way of applying paint, I rely on randomness, spontaneity and accident to add to the viewers experience of the process in the work. This way of using colour and fragmenting of shape can be seen in the work of the Post Impressionists, whom I have always admired. I have been an advocate of "more is more" as seen in the movement created by paint strokes , which pick you up and send the eye on an interesting journey
Selected Exhibitions
1972, January
"Jessop, Weins and Woolard", Dunlop Art Gallery, Regina, S.K.
1972, April
Saskatchewan Artists Exhibition, Dunlop Art Gallery, Regina, S.K.
1972, December
"Sutherland and Jessop" Alberta College of Art Galllery, Calgary, Alta.
1975, March
One Man. Little Gallery, University of Calgary Faculty Gallery
1976, June
The Mid Western, Juried travelling exhibition, Winnipeg Art Gallery.Mn.
1979,November
Phoenix Group Show, Cardigan Milne Gallery, Winnipeg, Mn.
1980,September
Allan Mckay, juror, Saskatchewan Open, juried biennial
1986,September
Joyce Hall, juror, Mendel Art Gallery
1988,June
Greg Curnoe, juror Saskatoon, S.K.
1981,November
"Jessop and Tse", Rosemont Art Gallery, Regina, S.K.
1983,April
Juried Western, Avant Garde Gallery, Calgary, Alta.
1984.May
"Jessop/Escanlar", Rosemont Art Gallery, Regina, SK.
1991,December
"Jessop and Reid/Figures",Richmond Art Gallery, Richmond, B.C.
1991,December
"Integrated Spaces", One Man, Moose Jaw Art Museum

"Personalizing Imagery;Paintings by Gerald Jessop"

1996,June.August

1999, September

Arts Alliance Public Gallery, Courtenay, B.C.

Nanaimo Art Gallery and Exhibition Centre, Nanaimo, B.C

One Man, "Kelowna Plates: Landscape Mandalas, Grand Forks Art Gallery. B.C.

Recent

| | |
| --- | --- |
| 2000 to 2006 | The Barn Gallery, Oyama Kelowna Community Theatre, restaurants and Art Walk |
Works are in the collections of:
| | |
| --- | --- |
| Mendel Art Gallery | Saskatchewan Arts Board |
| University of Regina | Moose Jaw Art Museum |
| Kelowna General Hospital | Holiday Park Resort |
| and many private collections | |